Trends
How to Become a DJ in Ghana (Updated 2022)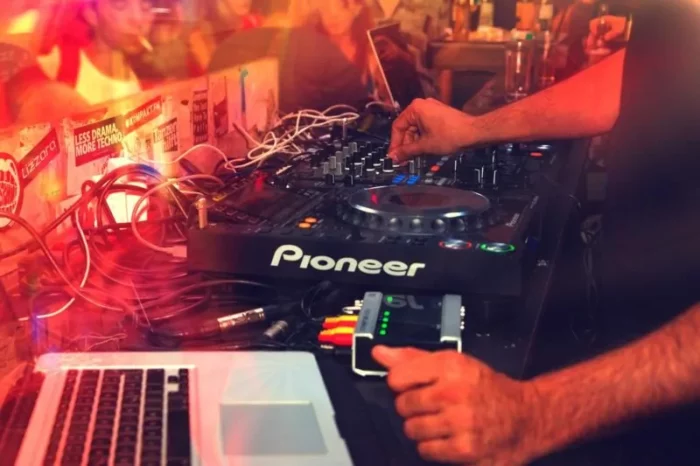 How to become a DJ in Ghana (Updated 2022) – Back then in Ghana, the idea of being a DJ was so funny but these days a lot of people are making a leave from being a disc jockey.
Being a DJ in Ghana involves so many skills that want has to learn because this is a craft that can become a money-spinner and become a potential career for anyone who has the passion for it.
We are going to discussed this topic in five sections.
Section One: Gathering the equipment
Start with the basics
Being a DJ doesn't involve learning just to play songs alone.
You must Learn how to structure a set, and also know how to get crowd moving on the dance floor.
As time goes on, you can invest on bigger speakers, a MIDI controller, a monitor, mics, an audio interface, and various plug-ins, based on your motives for playing out, but just a normal basic DJ setup just need to have the following: 2-Channel mixer, speakers, headphones, mixing software and two-turntables or two CD players.
Decide to go analog or digital
In this modern era that we are, digital is advisable because of the following reasons:
It will make you look professional when playing in your various gigs.
It is extremely mobile.
It is easier to beat match music when you are playing.
Consider a mixing software package
There are several mixing software packages that can go with any format of music.
They help to provide live scratching capability when playing, and it also has karaoke options.
Be economical
When starting out you just need to go for the basic equipment such as: turntable and mixers.
You have to spend your money wisely.
Know what you need for gigs
In every event you want to play for you have to know whether the venue that has a DJ setup already, or you will be bringing your equipment.
Build a big collection of music
Music is the main thing. Therefore, you must have various genres of music.
Such as Afro pop, Afro House, Afro beat, Techno, Reggae, Conscious.
The main point is to have low tempo, mid-tempo and up-tempo songs.
Section Two: Working the music   
Learn the BPM of the songs you play
The beats per minute (BPM) of a music always regulate how smoothly or easily is going to blend with another song.
You can calculate the BPM by counting the beats using your stopwatch, but this can be difficult.
But with the help of a mixer, you can do that.
Learn the intros and outros
Mixing usually means you have to blend one song's intro with the other outro of another.
Knowing outro starts and intro commences is very crucial live beat mixing.
Learn how to scratch
There are different kinds of scratching such as scribble scratches and baby scratches and drags and scratches that work at different pitch levels.
Some songs involve scratching, while others don't need it. It is necessary to know when to scratch.
Section Three: Learning the Craft
Think long-term
What might be your hobby might become a career, because this not a small you want to embark on.
To be a DJ in Ghana, you need to devote years to working magic on different kinds of music and by doing this, the more experienced you will become.
Observe another DJ
Find a DJ you are going to take as your mentor and you like his pattern.
Pay attention to how he or she changes the music when playing in an event.
Be a multi-genre DJ
For you to make it in Ghana as a DJ you must learn how to play different genres of Music even though you still have your taste of music.
Being a multi-genre DJ offers you more chances for future gigs.
In order to be demanding as a DJ in Ghana, you must be updated with the music that's making the air waves currently.
Section Four: Develop a following
Get recurring hours
You need to associate yourself with event planners, show promoters, and media personalities in order to build more credibility.
Know the crowd you'll be dealing with
Having an idea of the kind of crowd you are going to deal with before the event starts is essential to successful DJing.
If want to play for a wedding, just have this at the back of your mind you will playing slow tempo songs.
If it's for a nightclub, just know the kind of music they like.
Market yourself
You should be able to send business cards, email constantly in order to expand your network.
Develop an Internet presence
Your Internet presence on social media really matters.
The more you're a real person to these people on different social media platforms, the more contract you will have.
Section five: Making it your Career
Build your charisma
As a DJ, you are accountable for making a large number of people feel entertain all by yourself.
The music you play is very important, but you need to pay attention to how you behave on stage.
Don't just stand erect there bent over your decks. That could be so boring.
Try to be somebody that can attract attention in a very good way.
Always read the crowd
Use your music to control the event, and taking forward. Have so many styles of songs into diverse sections.
Play slower, quieter songs at the opening of the party.
Then pull out the heavier songs at the end.
Above all, study the crowd and see what they're enjoying.
Be professional
Always be their on-time and fully prepared for your events.
Be playful with the crowd, and make your interactions sound professional since you don't know the eye that's watching you.
Have fun
When you are playing in a gig always enjoy what you are doing by wearing a happy impression on your face. Hope you are enjoyed our post on How to DJ a Party in Ghana (Updated 2022)?